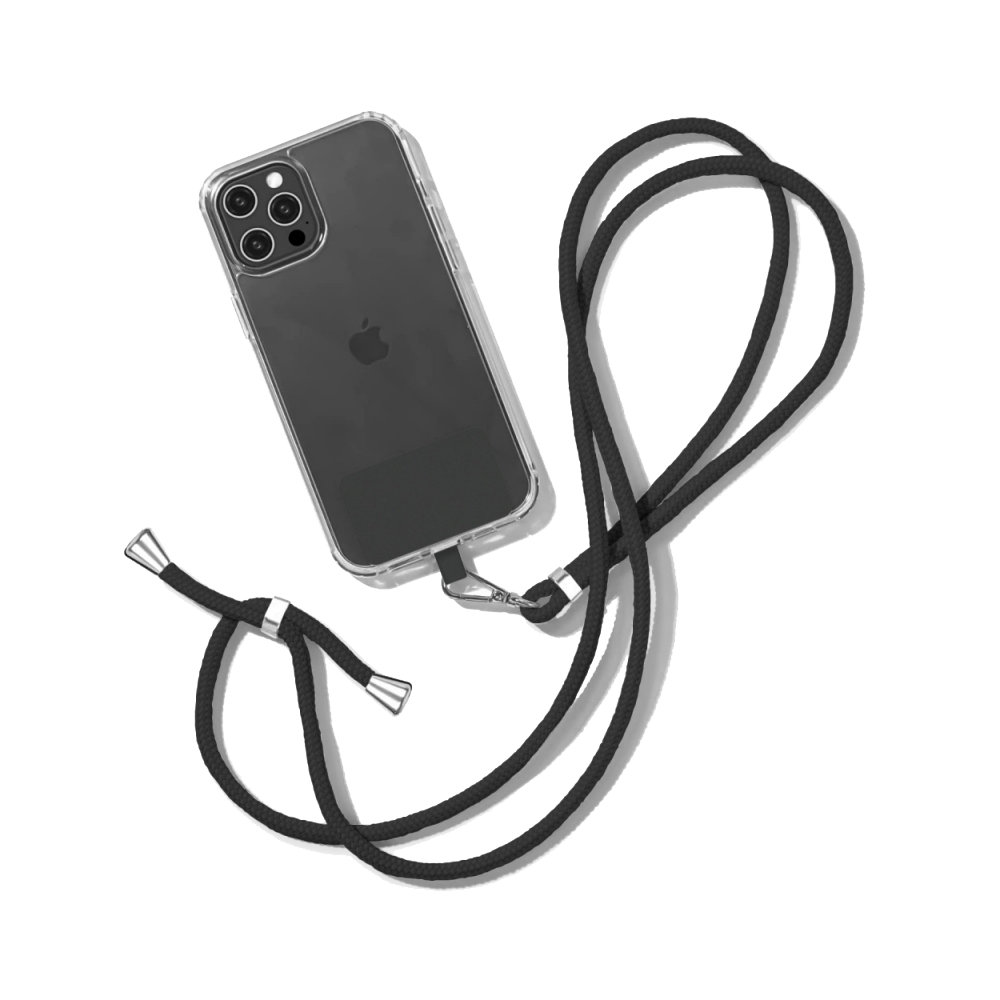  
Reference : BELACEBLACK | Ean : 3701088961869
Universal Necklace for smartphone
Shoulder strap with a length of 1.5m and a diameter of 6mm - Very fashionable and trendy - PU rectangle with carabiner to be placed between a case and the phone and to be taken out through the hole of the charger - Does not interfere with the charging of the phone - Ultra resistant.
See more
Retail Price

Access to reseller price
Are you a reseller of promotional gift ? Register on our website to have access to our prices and availability.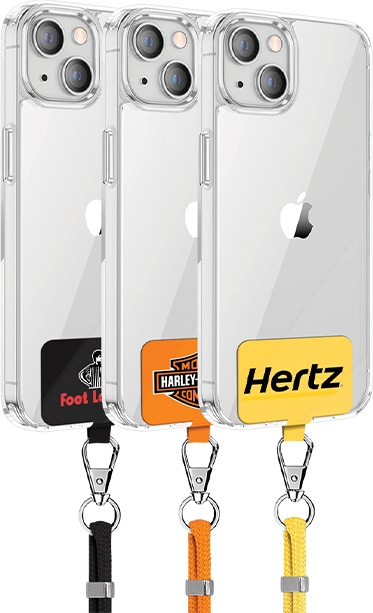 Tour de cou universel pour smartphone
La bandoulière fait 1.5m de longueur (diamètre 6mm), ajustable vous pouvez porter votre telephone tout près de vous.
Portez Belace, tout simplement.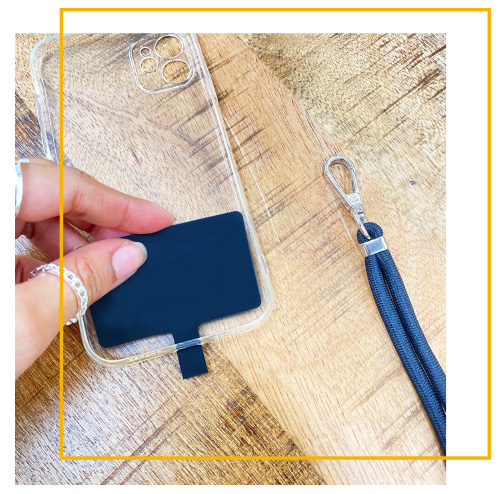 01.

installez
1 • le pad à l'intérieur de la coque en le glissant .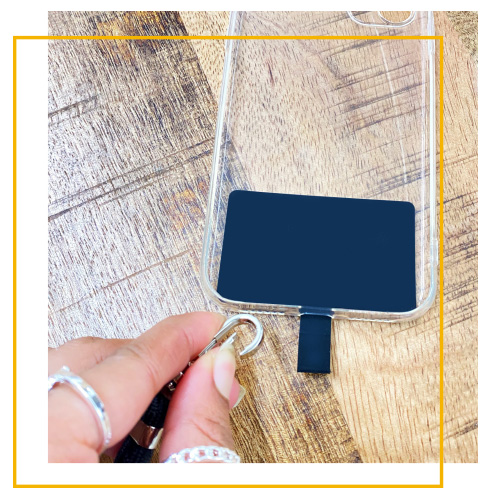 02.
Clipsez

2 • le mousqueton sur l'embout du pad
03.

Portez
3 • le téléphone comme un sac ou autour du cou tout en gardant les mains libres.