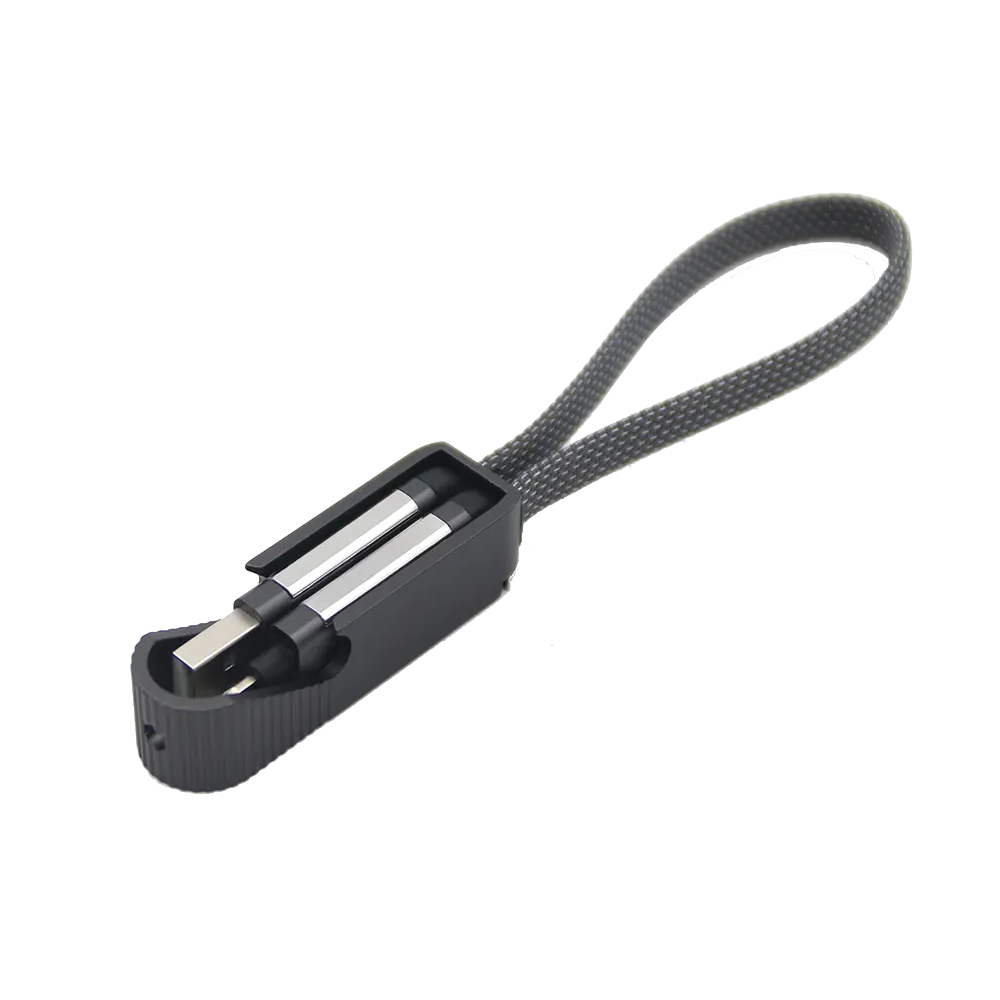  
Reference : OPENBOTTLEDATABLAC | Ean : 3701088978843
Keyring and bottle opener with Type C / Lightning cable data
Keyring Bottle opener with Type C / Lightning cable data in woven nylon. Length 30cm - Colors : Black - Grey - Blue - White
See more
Retail Price
19.9€ TTC

Access to reseller price
Are you a reseller of promotional gift ? Register on our website to have access to our prices and availability.
Reference
EAN
Combination name
Quantity
Price
Data sheet
Laser enggraving
Pad printing
UV Printing
This premium anodised aluminium keyring has a double function:
1/ It will allow you to charge all your smartphones with these 2 connectors of Type-C and lightning outputs and Type-C / USB-A input (usable on any charger with a Type-C or USB input).
The length of the cable is 30 cm. The cable is extremely durable thanks to its flat woven nylon design.

2/ The aluminium holder has a notch that acts as a bottle opener. The accessory to always keep on you!

We recommend laser engraving for a perfect result and respect for the environment, as no additional products are required for engraving.